Big Desa
by Dick Tan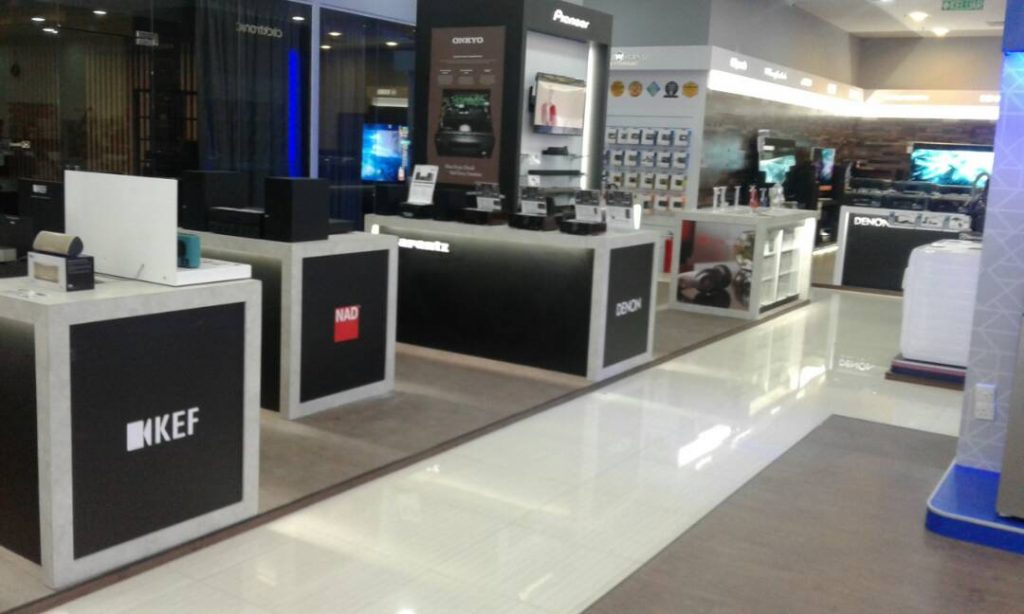 One of the most specialised home theatre retail chain in Malaysia, Desa Home Theatre has recently relocated from its Kuala Lumpur city branch to a  spanking  new  giant outlet at One Space, The Square @ One City located in the suburban township of Puchong.
According  to Jack Tan, Managing Director of Desa Home this new outlet is regarded by many in the industry to be the largest AV/Electrical Store outlet in the Klang Valley.
Says Tan,  "Desa Home Theatre was founded 22 years ago at  the onset of the home theatre phenomenon to provide a highly specialised, large retail outlet that offers just about every make of home entertainment component and systems to consumers looking for the ultimate system at the best possible price".
Tan added, "Over the years we have  evolved from just a large AV outlet to one that consumers have come  to expect an almost inexhaustible selection of makes and models that other competing outlets find almost impossible to match. "
"Today  in a tribute to the many ladies that accompany their menfolk to Desa Home Theatre we have created a new division that offers and equally inexhaustible selection  of home electrical appliances".
In over two decades of retail expansion Desa Home has also garnered numerous awards for excellence which include the 2017 International Prestige Brand Award and the 2016 Asia Honesty Enterprise Award.
If you are an AV, enthusiast  looking for a large selection of components to choose from you won't be disappointed as Desa Home keeps company with illustrious  names such as Kef, Sharp, Klipsch, Teac , Cambridge Audio, Paradigm, Onkyo, JVC, Pioneer and many more.
For further details contact:
Desa Home Theatre Sdn Bhd.
Tel: 03 62756511
Angeline Ng: 016 6909055