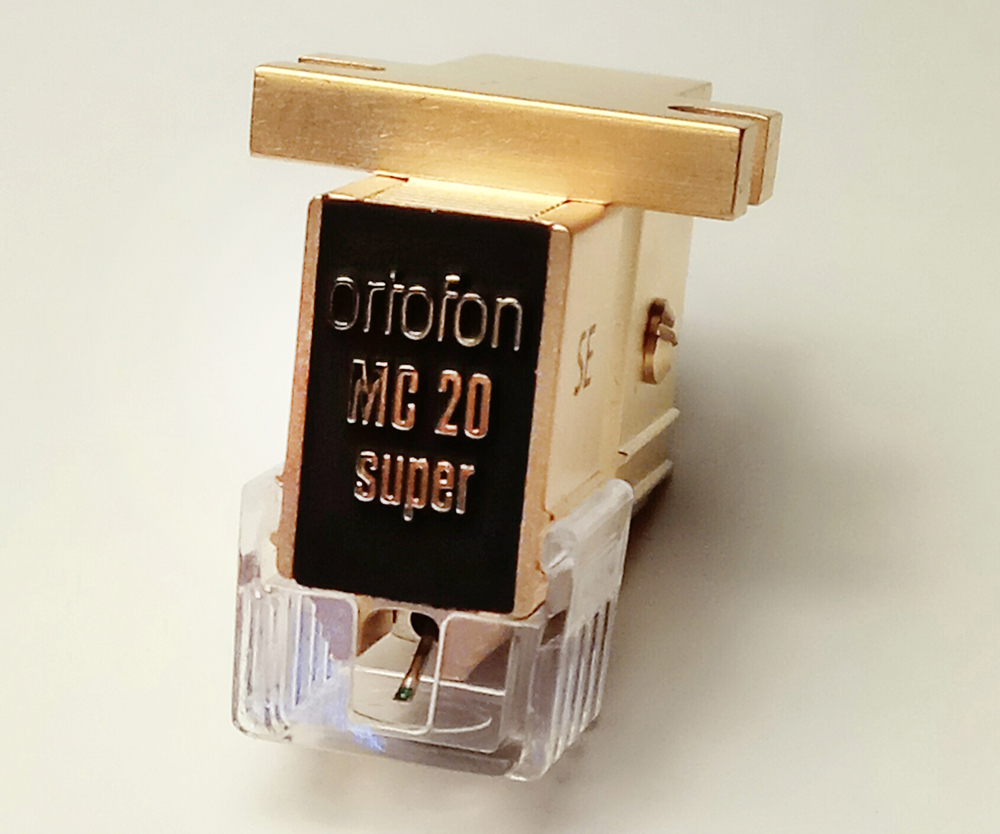 By Lam Seng Fatt
Fans of the Ortofon MC 20 Super cartridge, please make your way to Perfect Hi-Fi because they have only 10 Limited Edition cartridges for sale at RM3,999 each.
This is a Limited Edition series of 200 for the world market. Perfect Hi-Fi boss Andy Tan said he received his quota last month.
Old-timer audiophiles with good memories will recall the MC 20 launched in 1977. The MC 20 Super was launched in 1985 which improved on the original design. It was a fantastic cartridge then and it still is fantastic now and can take on some of the newer, more expensive cartridges from other companies.
When you buy this Limited Edition Ortofon MC 20 Super SE, you are buying a bit of audiophile history.
The technical specifications of the cartridge are:
Output voltage at 1000 Hz, 5cm/sec.  –   0,25 mV
Channel balance at 1 kHz  –   < 1,0 dB
Channel separation at 1 kHz  –   > 25 dB
Channel separation at 15 kHz  –   > 15 dB
Frequency range at – 3dB  –   20-25.000 Hz
Frequency response  –   20-20.000 Hz ± 2 dB
Tracking ability at 315Hz at recommended tracking force  –   > 80 µm
Compliance, dynamic, lateral   –  15 µm/mN
Stylus type  –   Nude FG-70
Stylus tip radius  –   r/R 6/70 µm
Tracking force range  –   1,6-2,0 g (16-20 mN)
Tracking force, recommended   –  1,8 g (18 mN)
Tracking angle  –   20°
Internal impedance, DC resistance  –   5 Ohm
Recommended load impedance  –   > 10 Ohm
Cartridge body material  –   Aluminium
Cartridge colour  –   Gold
Cartridge weight   –  9 g
Headshell weight   –   10g